Day 7 Tuesday, 19 August 2014.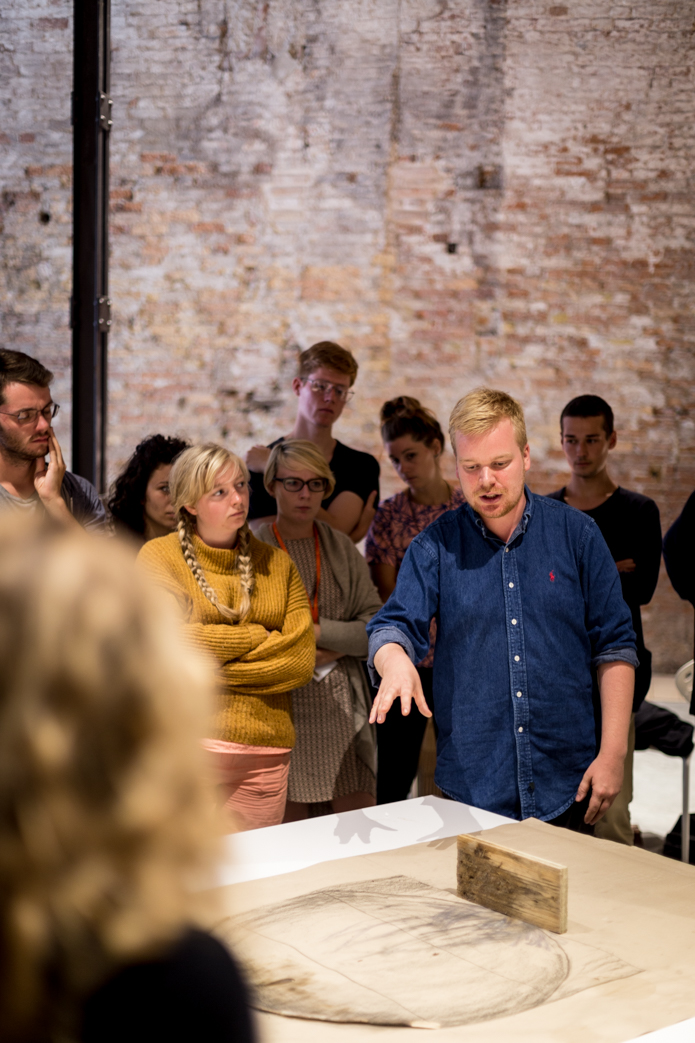 The feeling of entering in our space at the Biennale can be described as this marvelous joy of "a summer morning when,
with pleasure, and joy,
we come into harbors seen for the first time;"
I am quoting a poet. We are almost 50 people working on this project, trying to exceed our limits, selves and ideas with the wish to lead others, or to follow them into one and common goal. It feels like some of us today have achieved the momentum where abstraction forms the structure of a concrete idea. From that point on, the artwork itself commands its path. And we follow, trusting the solid base of theory, our own guts and the support of our colleague friends.
We select a list of our materials:
pigments, cardboard, pens, mirrors, wood, vegetables, fruits, knifes, plastic, chicken wire, seeds, soil, metal sticks and poetry.
mother of pearl and coral, amber and ebony,
sensual perfume of every kind—
as many sensual perfumes as we can;
but mostly,
we gather stores of knowledge from our scholars, that is a part of our selves and our experience now.